The 2021 Elkton High School graduation ceremony will begin livestreaming via the Elkton Charter School Facebook page at 7:00 p.m. tomorrow evening, June 11, 2021. We hope you will virtually join us to support our 2021 graduating seniors.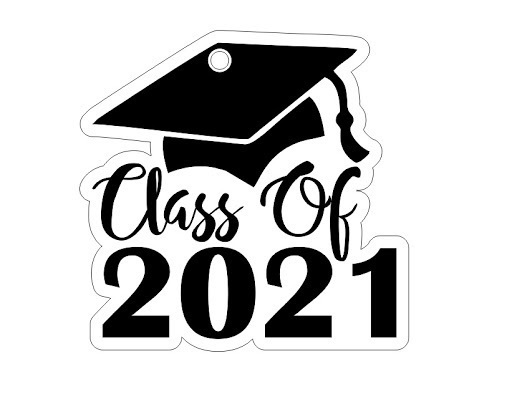 CONGRATULATIONS to the Elkton Middle School Boys Basketball Team!! League Champions!! Way to go Elks! We are proud of you.

The middle school boys basketball culminating game at UVC today is starting a bit late - they are waiting on referees. The game will be livestreamed and can be viewed at our Elkton Charter School Facebook page as well as on the Little Fir League page. Stay tuned for some basketball! Go Elks!

GOOD LUCK to our Middle School Boys Basketball team as they compete in the culminating games today at 4:00 p.m. at UVC - GO ELKS!!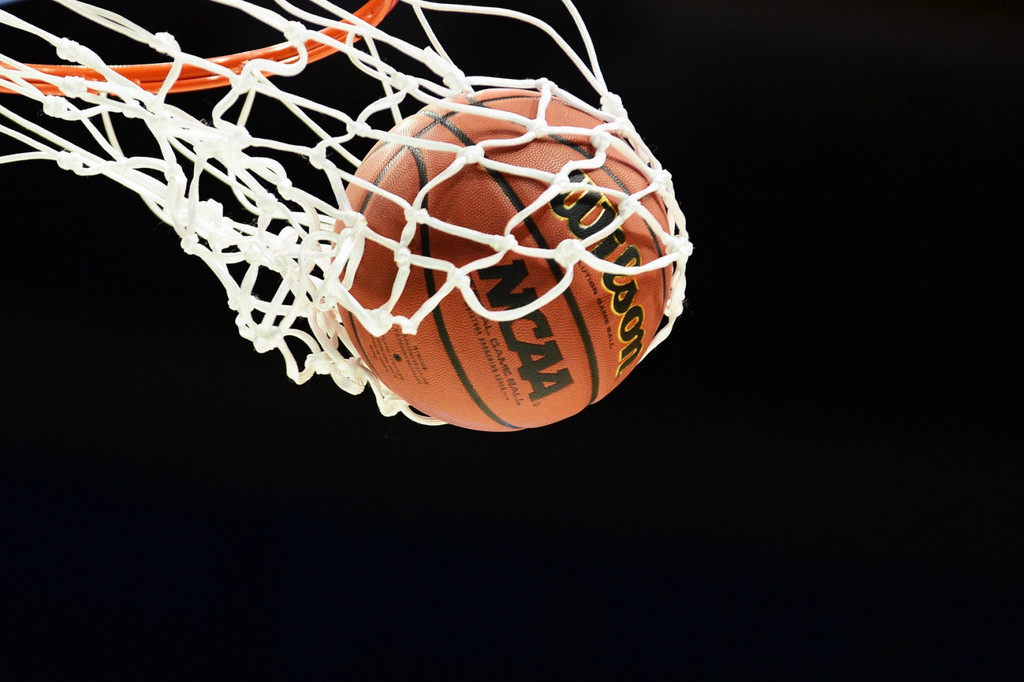 GOOD LUCK to all participating in the Douglas County Lamb Show this Saturday! Pictured: Sophia Armstrong and her lamb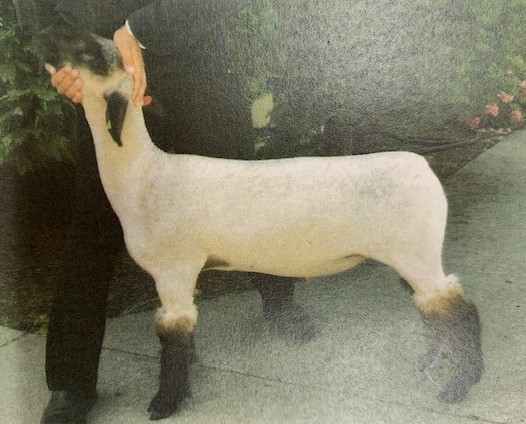 Middle School Boys Basketball practice after school has been canceled for Today, June 4, 2021

ATTN: HIGH SCHOOL STUDENTS AND PARENTS THIS FRIDAY, June 4th - Grade 9-11 Honeyman Picnic! THIS FRIDAY - High school students will be on the grade school bus schedule: 9:30-3:40, and we can make arrangements to pick up and drop off Reedsport bus students at the flagpole bus stop. Please call the high school office as soon as possible to make those arrangements. Students will check into their 1st period class after screening, then they will be released to board the buses. We will depart at 9:45am and will return to Elkton to pick up the grade school students by 3:40pm. Please note the All School PIcnic Rules and Guidelines attached.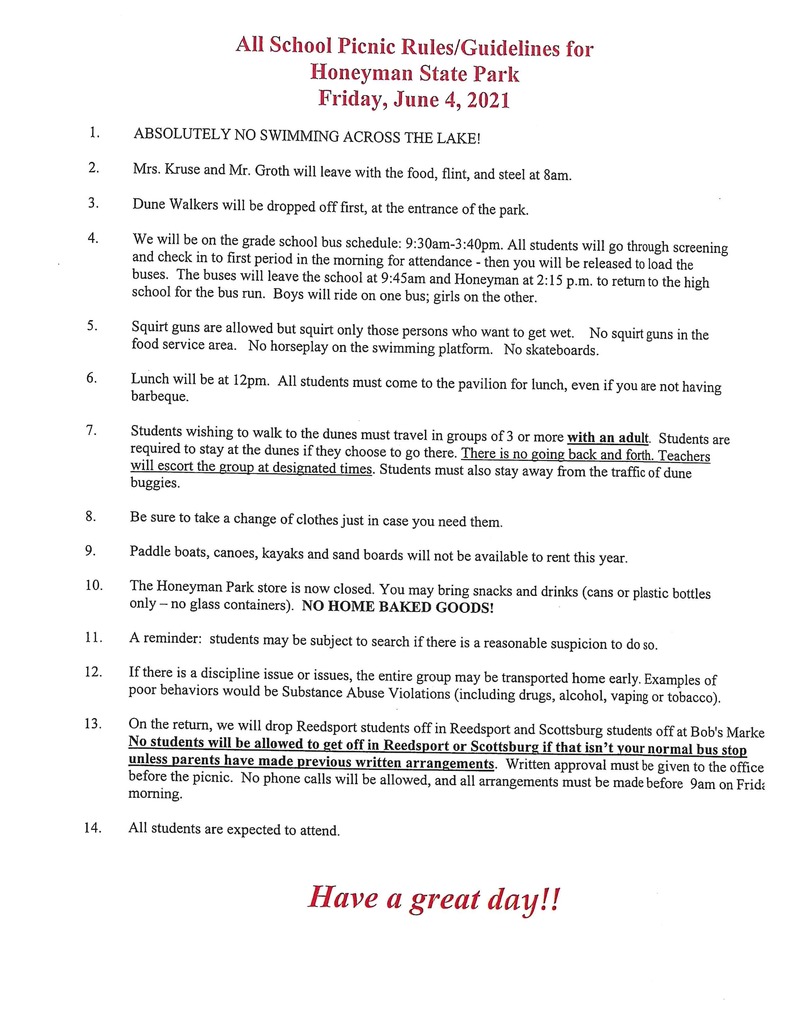 The Middle School Boys Basketball game has been canceled for Today, June 1, 2021 due to Oakland not having any officials. There is not reschedule date at this time. Sorry for any inconvenience this may cause, but we just found out. Have a great day and GO ELKS! NO PRACTICE EITHER!!!!

Elkton Charter School Events June 1—June 5, 2021 6/1 MS Boys Basketball @ Oakland 4:30 6/1 HS Basketball @ home vs. North Douglas VG, VB 6:00, 7:30 6/2 HS Basketball @ home vs. Yoncalla VG. VB 6:00, 7:30 6/4 Woahink Lake Picnic Grades 9-11 6/4 Senior Trip! REMINDER THIS FRIDAY, JUNE 4TH, IS A REGULAR SCHOOL DAY!!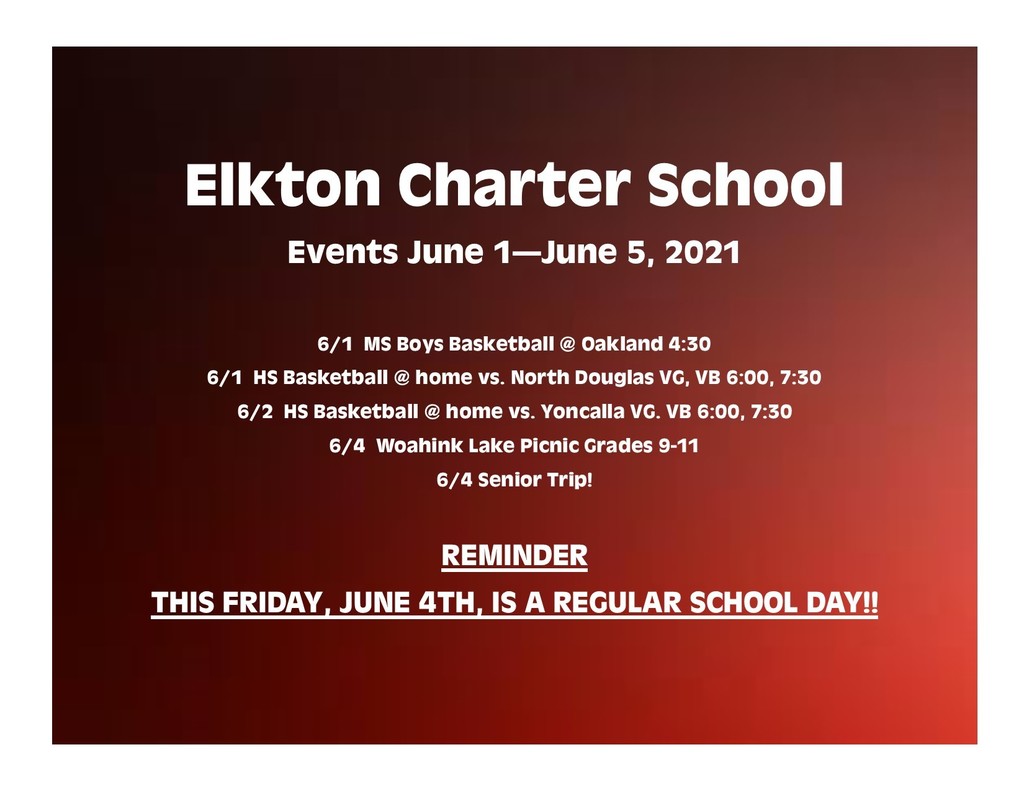 Please remember that school will not be in session Monday, May 31st in honor of Memorial Day. We will have a regular school day Friday, June 4th. Have a safe weekend.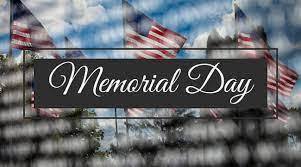 Congratulations to our Varsity Baseball and Varsity Softball teams for both making the OSAA/ On-point Community Credit Union academic all-state top ten!

Congratulations to Margaret and Rylee for their top 10 finishes at the 1A State Track meet on Saturday. Rylee finished 10th in the 800 and 6th in the Triple Jump. Margaret finished 3rd in the 100, 2nd in the 400 and is your 1A state champion in the 200 meters. Great Job, we are proud of you!

Good luck to our MS Boys basketball team as they host Yoncalla today at 4:30. The game will be held at the outdoor court at the grade school. The weather may cause us to move inside to the high school gym but that call will be made at 2:00 p.m. today and posted if there are changes to the grade school outdoor court location.

A message from Supt. Andy Boe: For the week of 5/24 all spectators at indoor events will be required to wear masks regardless of vaccination status. The District does not have the resources to check and verify the vaccination status of visitors as required by the new OHA rule. When more clarity becomes available we will adjust our operation.

GOOD LUCK to our Forestry team, Camille, Randall, Jasman and Meleka, as they compete at UCC today!

GOOD LUCK!!! Margaret Byle, Rylee Williamson and Coach Martin at the 1A Track and Field State Championship this weekend! We are so proud of you! GO ELKS!

From Supt. Andy Boe We received new guidance from ODE this afternoon. The Elkton School District will be implementing these changes effective tomorrow (5/20/21): --Students and staff who are outdoors and socially distanced are not required to wear a mask. (See "Outdoor" guidance below for clarification) --Indoor mask mandates are still in place. We will be adding other changes as we receive them. Please be patient as we process the information and get it to you. Below is an excerpt from the document that we received from ODE explaining some of the changes. --RSSL Updates: Outdoors: Students, staff, volunteers, and visitors are not required to wear face coverings outdoors (including, but not limited to: Outdoor PE, outdoor music, recess, and arrival & dismissal). Until additional updates are provided, all RSSL physical distancing and other related requirements still apply. School Staff Indoors: Fully vaccinated staff are not required to wear face coverings or physically distance inside school buildings when students are not present (such as before and after school or on weekends) only when vaccination status is checked by the school. School Board Meetings Indoors: Fully vaccinated staff, school board members, and community are not required to wear face coverings or physically distance inside at school board meetings if children are not present only when vaccination status is checked by the school. Most children in Oregon are not yet vaccinated. School board meetings are open to the public and students and children are always welcome. These provisions are optional. School districts, charter schools, and private schools may still choose to require face coverings universally at all times. If a school is experiencing active transmission of COVID-19 or is located in a community experiencing increased rates of COVID-19, they should strongly consider maintaining or reinstating universal requirements for face coverings. None of these provisions should limit an individual or family decision to continue to wear face coverings in school settings. Schools should take steps to prevent and interrupt teasing, bullying, or harassment related to COVID-19 or COVID-19 mitigation efforts, especially when the civil rights of students may be violated.

Congratulations to our Softball team for their wins yesterday vs. Yoncalla. Great job girls! Way to end your season in a positive way.

ATtN Students: Spring Concert Submissions are due by Thursday May 20th for anyone who wants to submit artwork: Dancing, Singing, Painting, Sculpting, Poetry, Short Stories, Instrument Solos. Please send to Mrs. Nansel by email or teams message:
leah.nansel@elkton.k12.or.us

Congratulations to our Varsity baseball and Varsity softball team for each making the OSAA/On-point Community Credit Union Academic All-State Top 10.