ATTN: Middle School Volleyball Players What: Volleyball Open Gym When: Starting August 15th till school starts. Time: M W F 3:30-5:30pm. Who: Open to grades 5th-8th Where: Grade School Playshed *Note: It is very warm, please bring water bottles. Any questions, contact: Jennifer Shepherd 541-733-5428 or Shanna Abraham 541-408-2573

FREE sports physicals will be offered by AVIVA Health on Monday, August 15th from 9:00 a.m. to noon at Elkton High School 739 River Road Elkton. Walk-ins are welcome or you may schedule an appointment at 541-672-9596. They will be at Yoncalla High School from 1-4 the same day. Student routine health vaccinations are also available. If you have a child that is in need of standard vaccinations, bring them on down or make an appointment to bring their vaccination requirements up to date.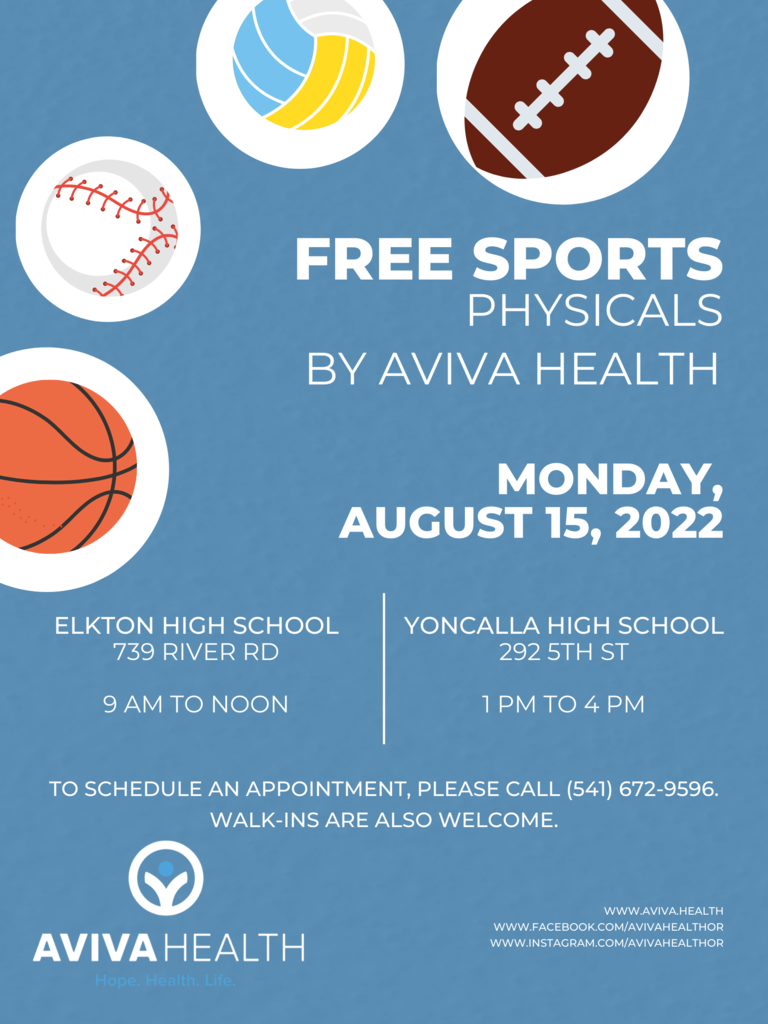 ATTN: High School Volleyball Players - Coach Miller has had to cancel the open gym scheduled for this evening, August 11th. Thank you.

The memorial service for Rachael Moss will be held this Sunday, August 14, 2022 at 2:00 p.m. at the Elkton Bible Baptist Church, 420 2nd St. Elkton, OR 97436.

It is with great sorrow that we announce the passing of Rachael Moss. Rachael was a member of the EHS class of 2023. Our hearts go out to her family and loved ones as they deal with this loss. Counseling services will be available at the Elkton High School Library tomorrow (8-10-22) from 10:00-2:00. Students, staff and community are welcome to access. Please keep Rachael's family in your hearts and prayers. As more information becomes available, we will pass along as appropriate. The Rachael Ellen Moss Memorial Scholarship fund has been established at the Elkton High School and we will accept donations in honor of her memory. Andy Boe

GOOD LUCK to all of the Douglas County Fair Student Exhibitors!! Good luck Elkton Wranglers 4-H and Elkton FFA!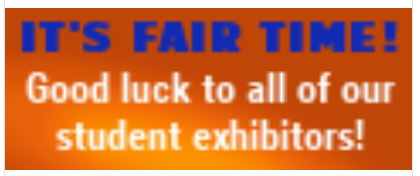 Elkton Charter School Online Registration is now open, Aug. 8-Aug. 14th. ParentVue logins and passwords are required. Please visit
www.elkton.12.or.us
and click on the "Student Registration" tab. If you have any questions, concerns or need assistance please call Melissa Whitley at (541) 584-2228 ext. 200.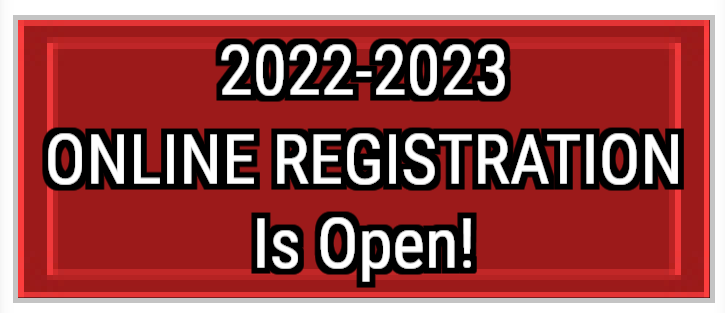 Online Registration opens August 8th! You will need your ParentVUE login and password. All students must have online registration complete between Aug. 8 and Aug. 14th. Please call Melissa Whitley at (541) 584-2228 ext. 200 if you need assistance.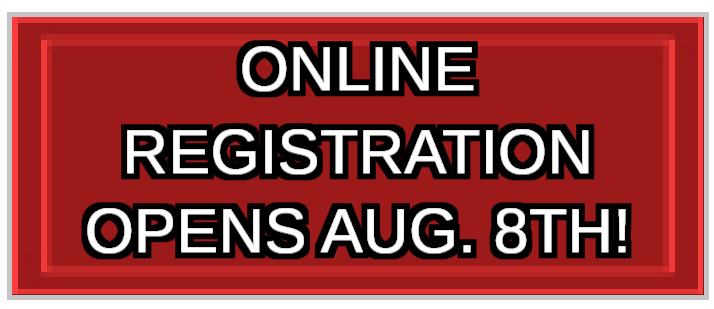 ATTN: Middle School Girls Volleyball Enthusiasts! Volleyball camp opportunity at North Douglas. PLEASE REGISTER RIGHT AWAY!! Excellent skill building opportunity and loads of fun! Volleyball West Camp for 5th-8th graders from August 8-11th. Fee of $125 per girl includes 18 hrs of training, t-shirt and the last day they will walk over to the pool and swim. Monday-Wednesday; 9am-12pm and 1pm-3pm Thursday: 9am-12pm, then pool. Contact: Ashley Sullivan 541-232-6667

Construction Update! The new elementary gymnasium and classrooms are nearing completion. It's a very exciting time. We are 4 weeks until the start of the new school year and there are many things to come together but it looks like that finish line is moving closer!!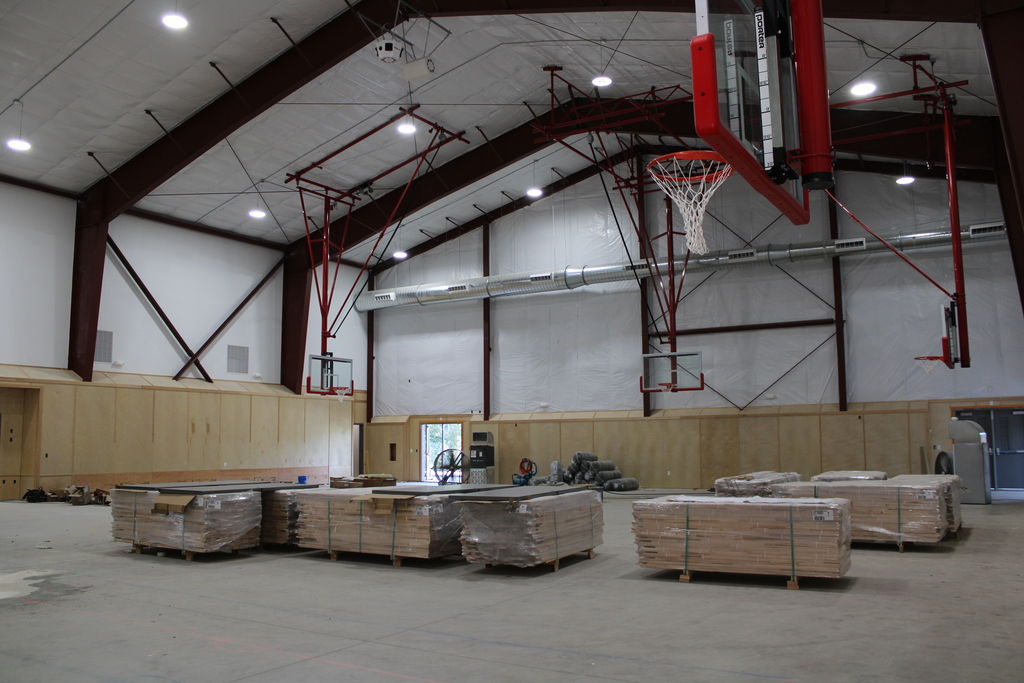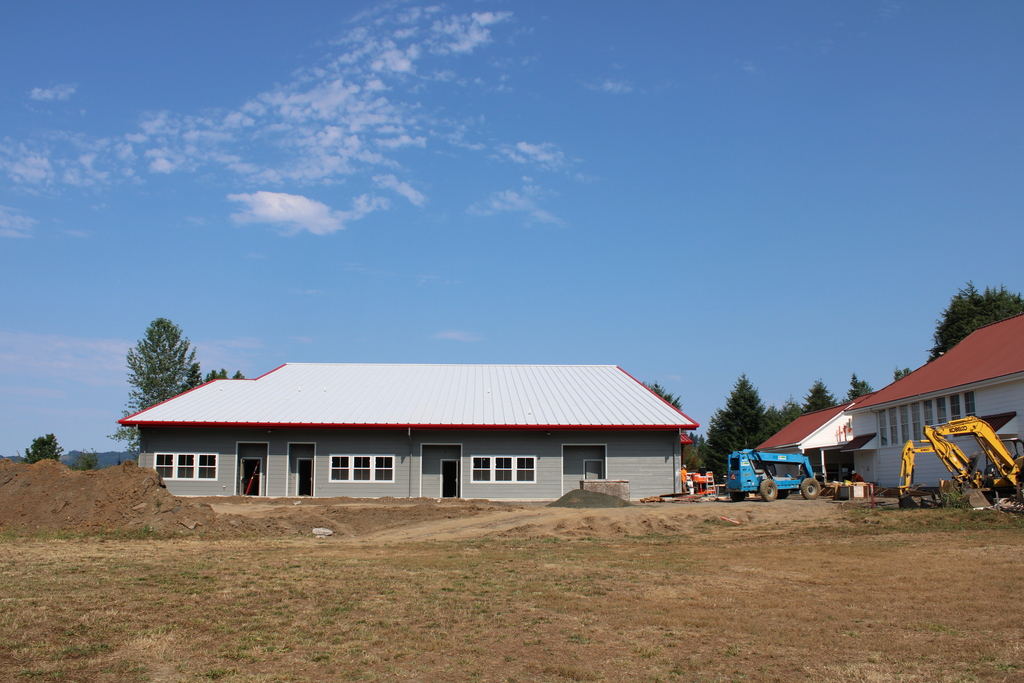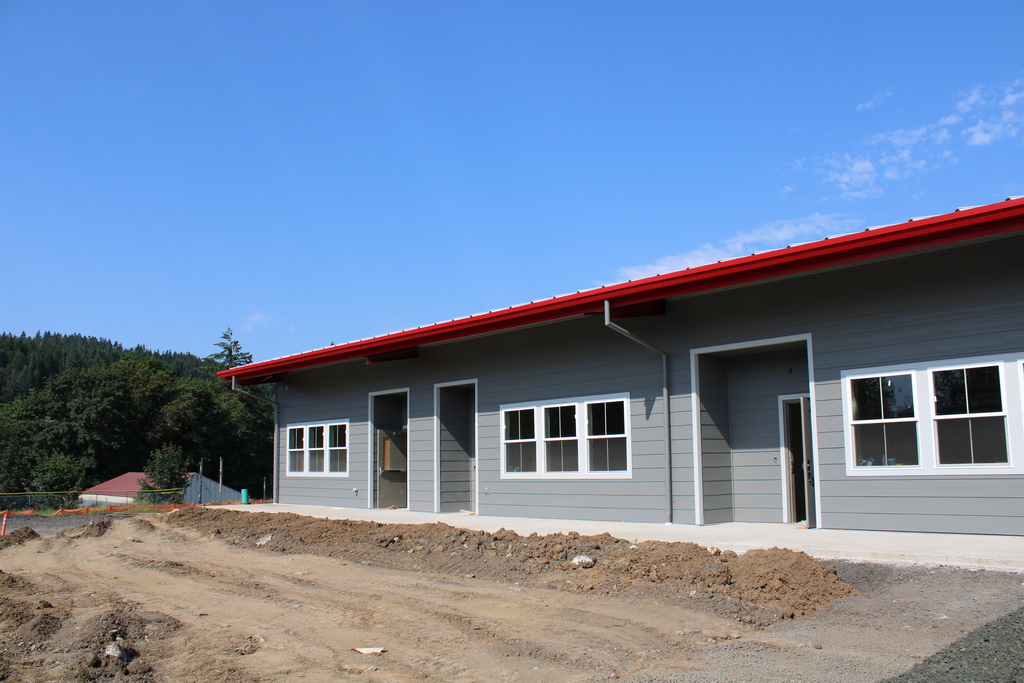 EHS Athletics Update: High School football will begin conditioning on Monday, August 1st with Coach Lockhart from 4:00-6:00. The next High School volleyball open gym will take place August 9th and 11th from 6:00-8:00. If you are an EHS student in grades 9-12 and interested in playing sports but haven't received a coach's letter, please contact the office at 541-584-2228 ext. 200.

The Elkton High School is seeking volunteer mentors for our ASPIRE program. If you're interested and would like more information on how you can be involved, please contact Lisa Olson, ASPIRE Coordinator, at (541) 584-2228 ext. 206.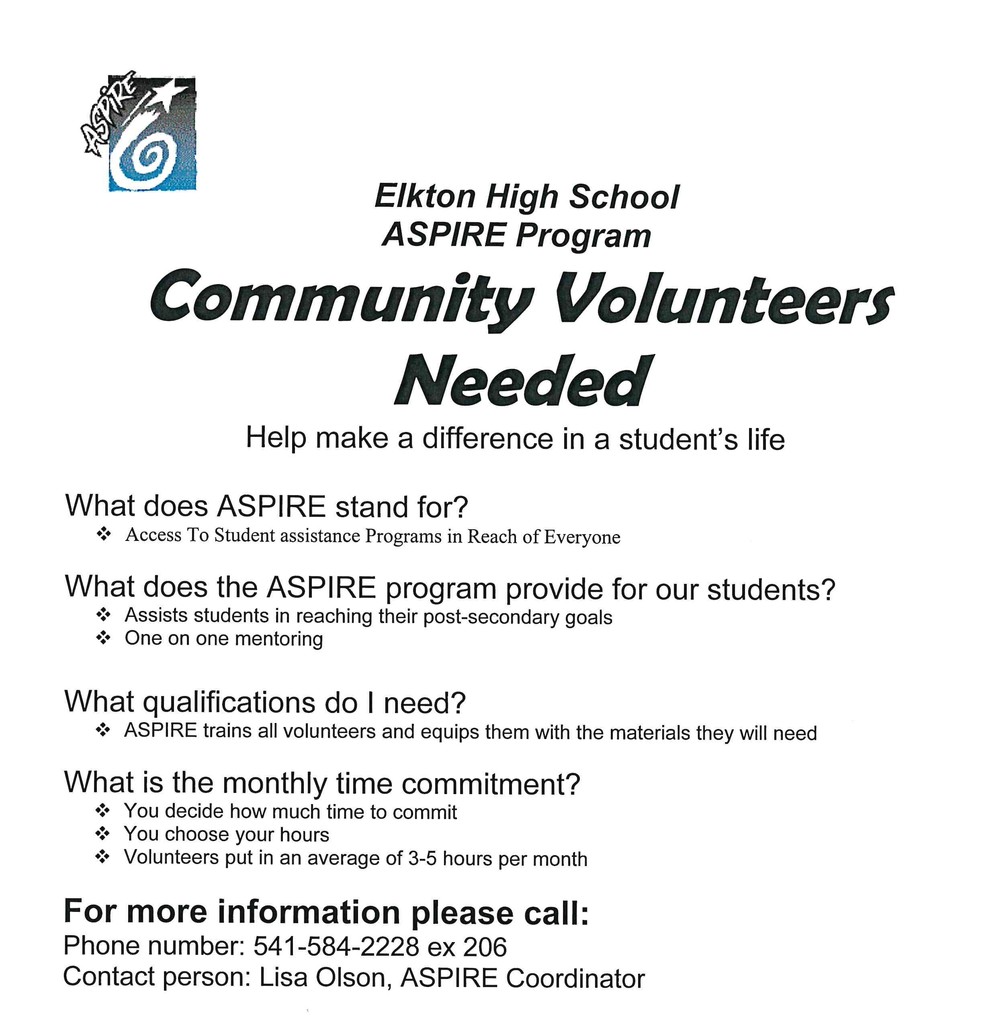 The Elkton Football Club is now open for Fall Registration!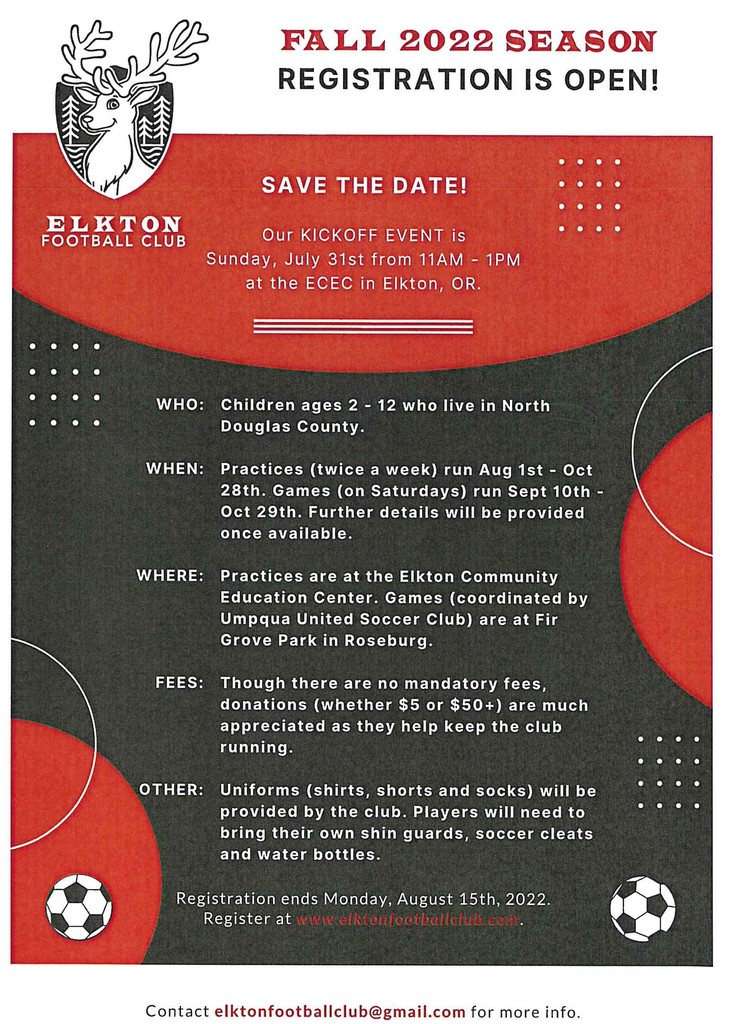 SEEKING VOLUNTEERS! ASPIRE is an acronym for Access to Student assistance Programs in Reach of Everyone. It is open to every student in grades 6th through 12th at Elkton Charter School. We help students seek a postsecondary education, especially those who don't think they can. We encourage all types of continued education including technical/vocational school, community college, 4 year colleges and Universities, and apprenticeship programs. Each student is matched with a volunteer mentor. They meet one-on-one to discuss the student's options for life after high school. The meetings take place once or twice a month in the presence of school staff. If you are interested, please contact Lisa Olson at (541) 584-2228 ext. 200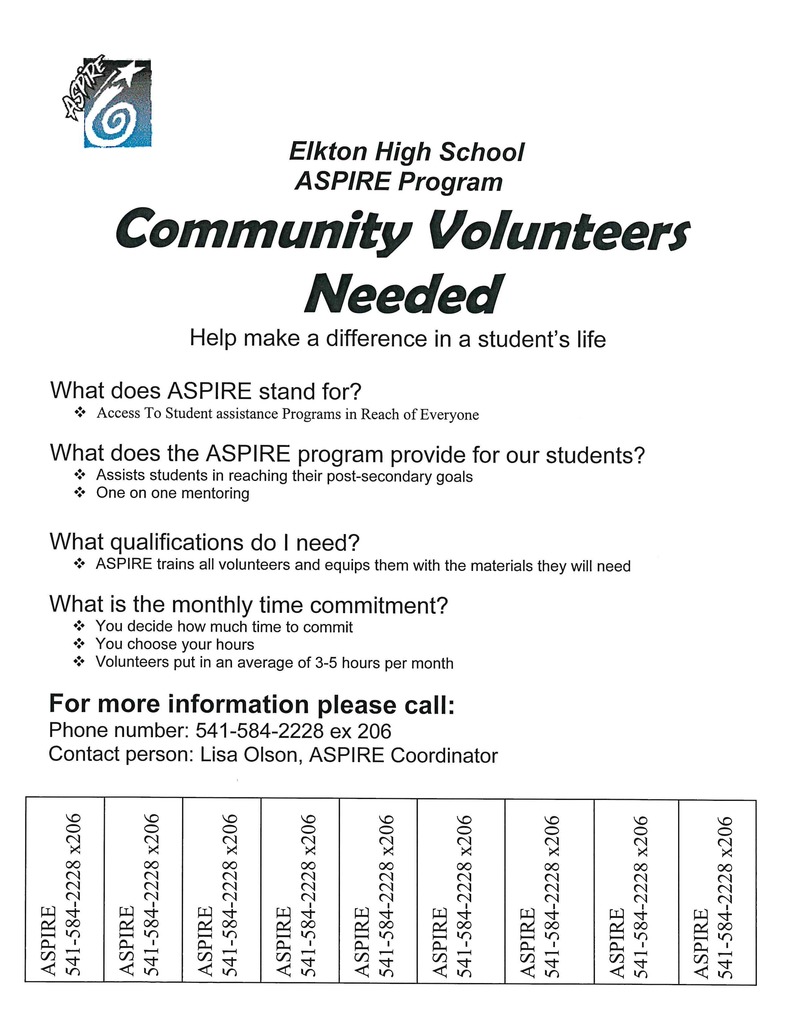 Aviva Health is hosting a COVID vaccination clinic at the EHS upper parking lot Thursday, 6/8 between 8:30 and 11:30 a.m. All are welcome.

Preschool is canceled today due to a power outage. This affects preschool only. We are sorry for the inconvenience.

COVID Booster Clinic this Thursday at the Elkton High School upper parking lot between the hours of 8:30 and 11:30 a.m. by AVIVA Health. Open to the community - all are welcome.

Join us in celebrating our graduating seniors! Congratulations Class of 2022!