Good luck to our MS Boys basketball team as they host Yoncalla today at 4:30. The game will be held at the outdoor court at the grade school. The weather may cause us to move inside to the high school gym but that call will be made at 2:00 p.m. today and posted if there are changes to the grade school outdoor court location.

A message from Supt. Andy Boe: For the week of 5/24 all spectators at indoor events will be required to wear masks regardless of vaccination status. The District does not have the resources to check and verify the vaccination status of visitors as required by the new OHA rule. When more clarity becomes available we will adjust our operation.

GOOD LUCK to our Forestry team, Camille, Randall, Jasman and Meleka, as they compete at UCC today!

GOOD LUCK!!! Margaret Byle, Rylee Williamson and Coach Martin at the 1A Track and Field State Championship this weekend! We are so proud of you! GO ELKS!

From Supt. Andy Boe We received new guidance from ODE this afternoon. The Elkton School District will be implementing these changes effective tomorrow (5/20/21): --Students and staff who are outdoors and socially distanced are not required to wear a mask. (See "Outdoor" guidance below for clarification) --Indoor mask mandates are still in place. We will be adding other changes as we receive them. Please be patient as we process the information and get it to you. Below is an excerpt from the document that we received from ODE explaining some of the changes. --RSSL Updates: Outdoors: Students, staff, volunteers, and visitors are not required to wear face coverings outdoors (including, but not limited to: Outdoor PE, outdoor music, recess, and arrival & dismissal). Until additional updates are provided, all RSSL physical distancing and other related requirements still apply. School Staff Indoors: Fully vaccinated staff are not required to wear face coverings or physically distance inside school buildings when students are not present (such as before and after school or on weekends) only when vaccination status is checked by the school. School Board Meetings Indoors: Fully vaccinated staff, school board members, and community are not required to wear face coverings or physically distance inside at school board meetings if children are not present only when vaccination status is checked by the school. Most children in Oregon are not yet vaccinated. School board meetings are open to the public and students and children are always welcome. These provisions are optional. School districts, charter schools, and private schools may still choose to require face coverings universally at all times. If a school is experiencing active transmission of COVID-19 or is located in a community experiencing increased rates of COVID-19, they should strongly consider maintaining or reinstating universal requirements for face coverings. None of these provisions should limit an individual or family decision to continue to wear face coverings in school settings. Schools should take steps to prevent and interrupt teasing, bullying, or harassment related to COVID-19 or COVID-19 mitigation efforts, especially when the civil rights of students may be violated.

Congratulations to our Softball team for their wins yesterday vs. Yoncalla. Great job girls! Way to end your season in a positive way.

ATtN Students: Spring Concert Submissions are due by Thursday May 20th for anyone who wants to submit artwork: Dancing, Singing, Painting, Sculpting, Poetry, Short Stories, Instrument Solos. Please send to Mrs. Nansel by email or teams message:
leah.nansel@elkton.k12.or.us

Congratulations to our Varsity baseball and Varsity softball team for each making the OSAA/On-point Community Credit Union Academic All-State Top 10.


The JV baseball game scheduled for today has been cancelled. The Varsity game vs. Glide @ home will begin at 4:30. GO ELKS!

This is spirit week! Dress up days are as follows: Monday is Tacky Tourist. Tuesday is Athlete versus Mathlete. Wednesday is Honky Tonk and Thursday is Elk Pride. Dress up to earn points for your class! This week's Spring Fling activities: Monday 4th period: Speed Friending Tuesday 6th period: Class Relay Race Wednesday 5th period: Powderpuff football Thursday 3rd period: HeMan volleyball

Congratulations to Margaret Byle for her wins in the 100 meter, 200 meter and 400 meter at the Reedsport Spring Shower meet on Friday. Congratulations to our Baseball team for winning both their games against Riddle on Friday. Congratulation to our Softball team for winning their first game against Riddle on Friday. Great Job Everyone who competed well.

Congratulations to Cameron Halstead for being chosen the Cottage Grove Sentinel Student of the Month for April.

Wrestling season starts Monday! They will be doing their team pictures Monday at 2:30 so if you plan on being part of the team you will need to make arrangements to be there. If you want to join the wrestling team, register in the front office. Wrestling practices are at North Douglas High School every day at 3:30. Wrestling is open for both boys and girls. Bring a friend, and try something new! There is a sign up sheet in the office if you are interested.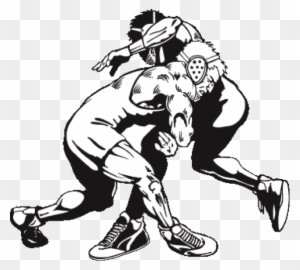 Congratulations to our track team for their wins yesterday at the Mapleton meet. Margaret took first place in the 100 and 200 meters. Rylee took 1st place in the 800 meters and the Triple Jump. Great Job Girls!

Guess what? Next week is spirit week at EHS! Monday is Tacky Tourist. Tuesday is Athlete versus Mathlete. Wednesday is Honky Tonk and Thursday is Elk Pride. Dress up to earn points for your class!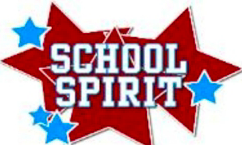 Campaigning has begun for our 2021-22 ASB Executive Council. Your candidates are: For President - Brayden Gritton and Camille Peters For Vice President - Jasman Brar For Treasurer - Jayden Bickford and Randall Gritton For Secretary - Rachael Moss We will hold elections on Thursday, May 20th. Please do not deface or tear down campaign posters. Those caught doing so will face disciplinary consequences. Let's run a clean campaign!

We are excited to announce Elkton High School's 2021 Prom: Dripping in Luxury held on Saturday, May 15th 7-11pm at the ECEC. All HS students may purchase tickets for $10/per person at the front office starting this Wednesday. Elkton seniors go for free. There will be a guest sign-up sheet in the office - all guests must be on the sign-up list for approval by the end of the day Tuesday, May 11th. Students and their guests will sign a behavior contract, as in years past. Guest tickets may be purchased after Mr. Boe has given approval. Reminder - all students and their guests will be required to follow school event rules including mask wearing and maintaining a social distance of three feet at all times.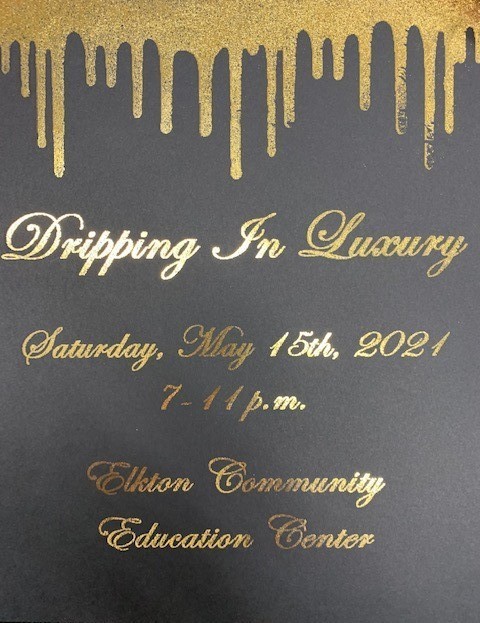 Don't forget to turn in your ECEC application this week if you want to work there this summer. They are due by May 6 and late applications will not be accepted.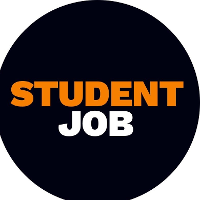 Congratulations to the Elkton FFA State Floriculture Team for placing first in the State Floriculture CDE!!! This is the first time in school history our FFA chapter has achieved this milestone and we couldn't be more proud. The team now has the opportunity to complete at the FFA National Floriculture CDE in October in Indianapolis. Well done to all!!!