Elkton Charter School events for this week. Thursday, June 9th, is our last day of school and will be normal dismissal time. We wish you all a safe and wonderful summer!

Scottsburg Proud! Picnic in the Park June 11th from 1pm- 4pm at the Scottsburg Park. Join us in a community event to honor our original bridge and celebrate our new bridge. ALL ARE WELCOME. Fish & shrimp tacos provided. Bring a dish, a story or a smile to share. Alcohol free zone. Parking is limited, carpooling suggested. Sponsored by Scottsburg Fire-Rescue-EMS & Scottsburg Community Services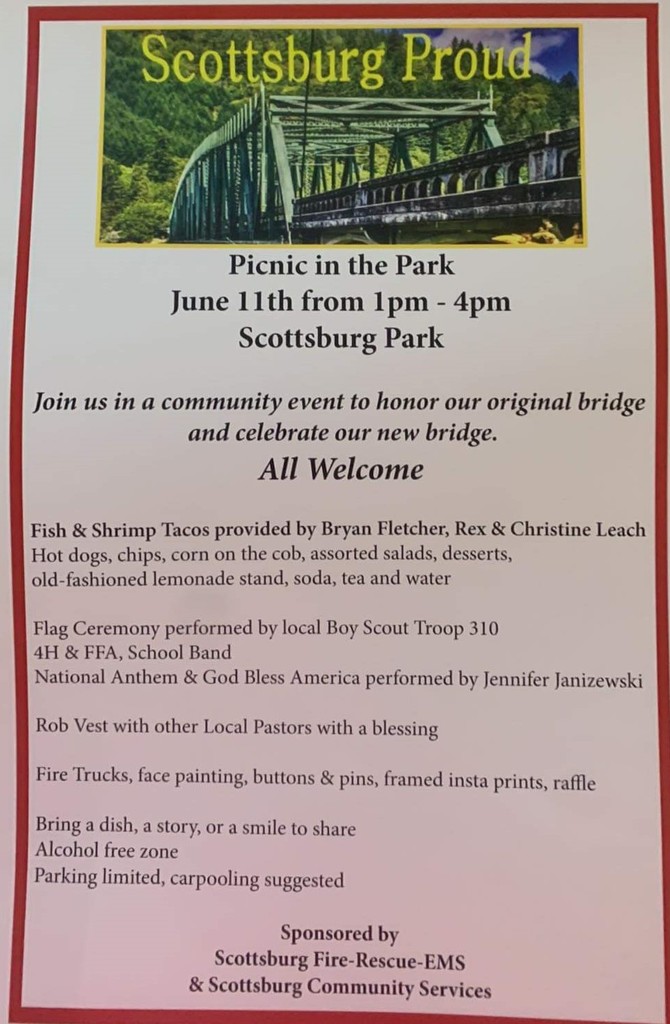 AVIVA Health will host a COVID booster shot clinic on Thursday, June 9th between 8:30-11:30 a.m. They will set up in the Elkton High School upper parking lot off Hwy 38. All are welcome to get their boosters between the hours provided.

Elkton Charter School events May 30th - June 6, 2022. Be sure to register for the Summer Enrichment Program by May 31st!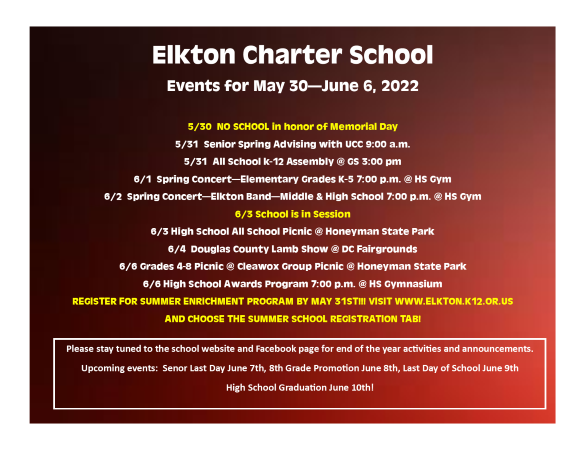 The Elkton School District #34 would like to honor all fallen soldiers on this Memorial Day. The Elkton High School Fallen Soldier Memorial is dedicated to Elkton Alumni who lost their lives in the service of their country.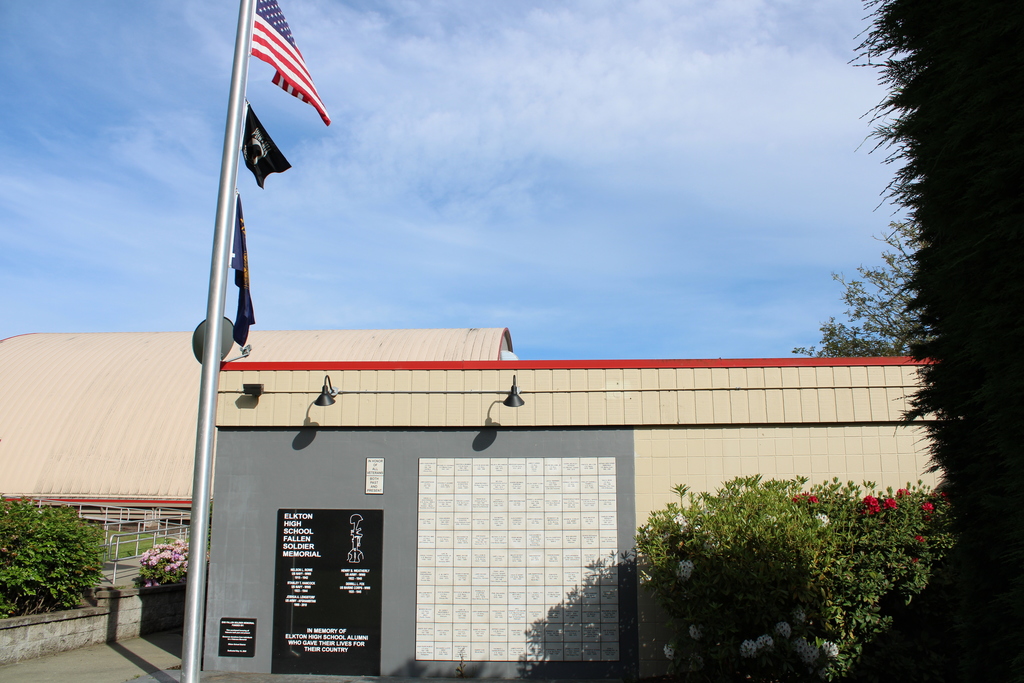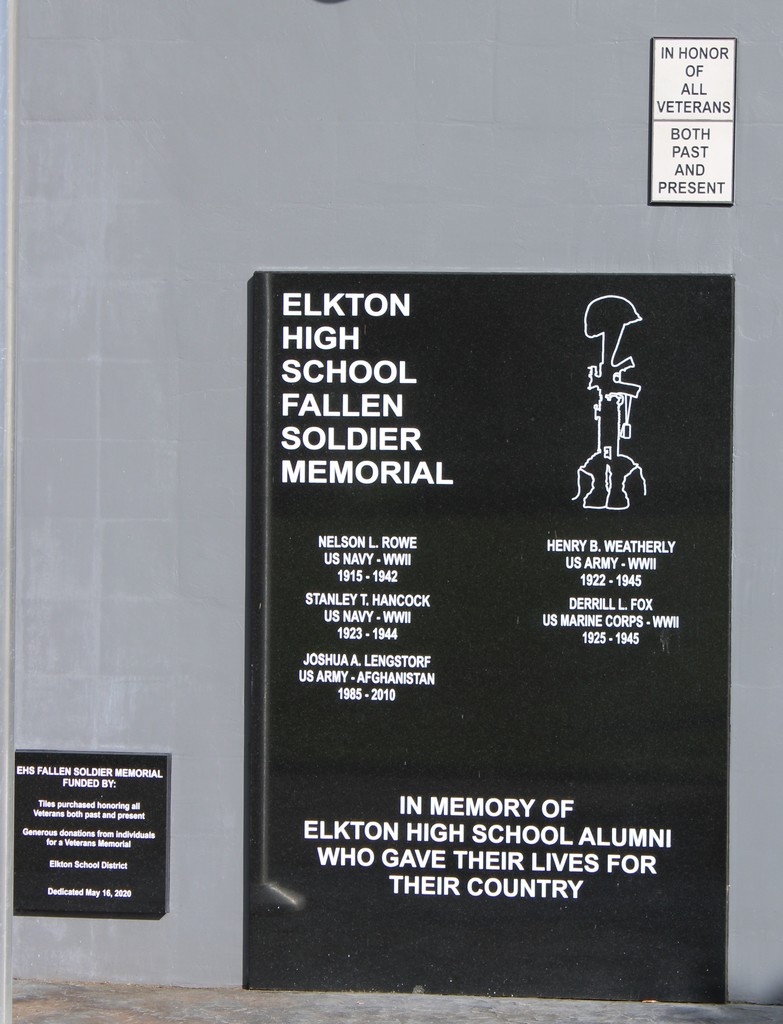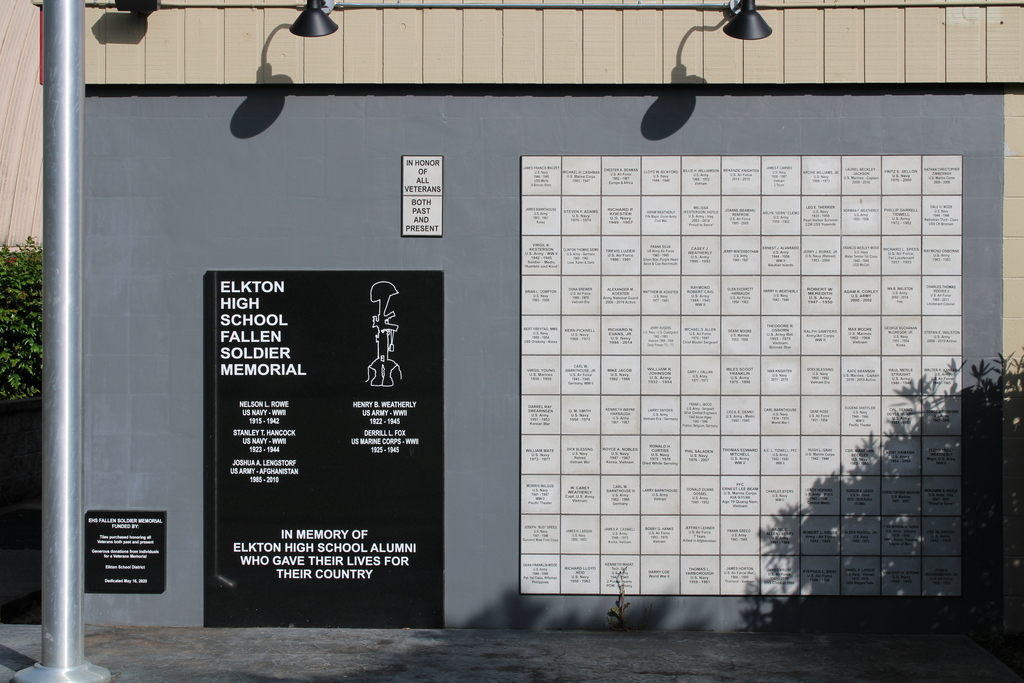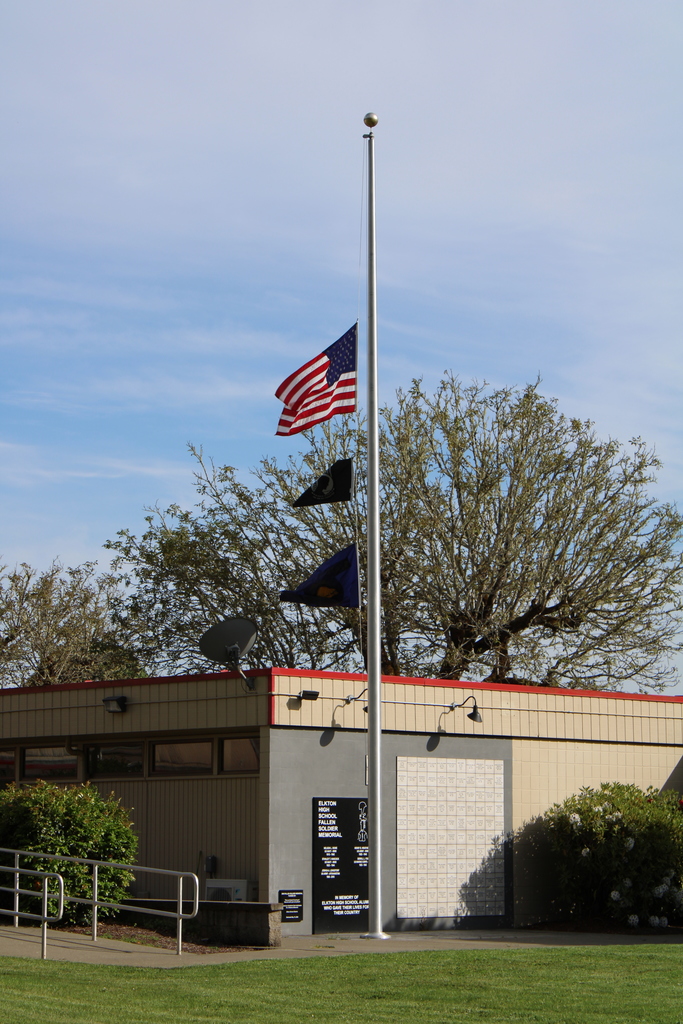 Robotics Club - Cybernetic Elks Update! So many wonderful outreach opportunities and club growth happening. Way to go team!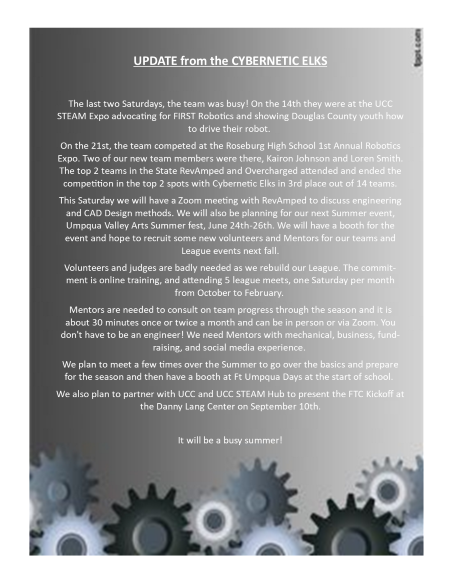 CONGRATULATIONS to Mr. Groth and Taylor, Nathan, Paul, Christian and Trevyn for your participation at the Shop Skills competition in Sutherlin today. Great job!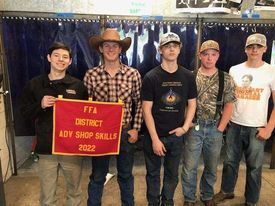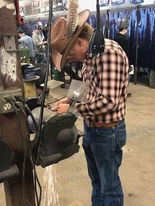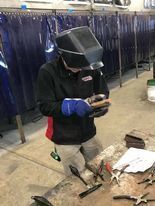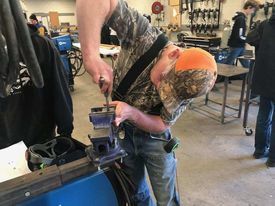 Elkton Band Concert - Join us for the end of the year concert featuring the Elkton Middle School and High School Bands! The band will have raffle tickets available for purchase at the event for a 50/50 raffle drawing. 1 for $1 or 6 for $5. June 2nd, 2022 at 7:00 PM in the Elkton High School Gym.

the Curriculum Review Committee meeting scheduled for Tuesday, May 24th has been canceled and rescheduled to Wednesday, June 15th.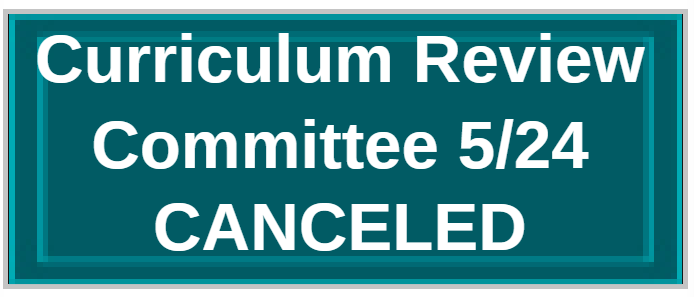 NEW CONSTRUCTION building update. The gymnasium and 3 large, well appointed classrooms are making great progress. Classrooms are on track for mid-July completion and the entire project is projected to be complete by mid-August.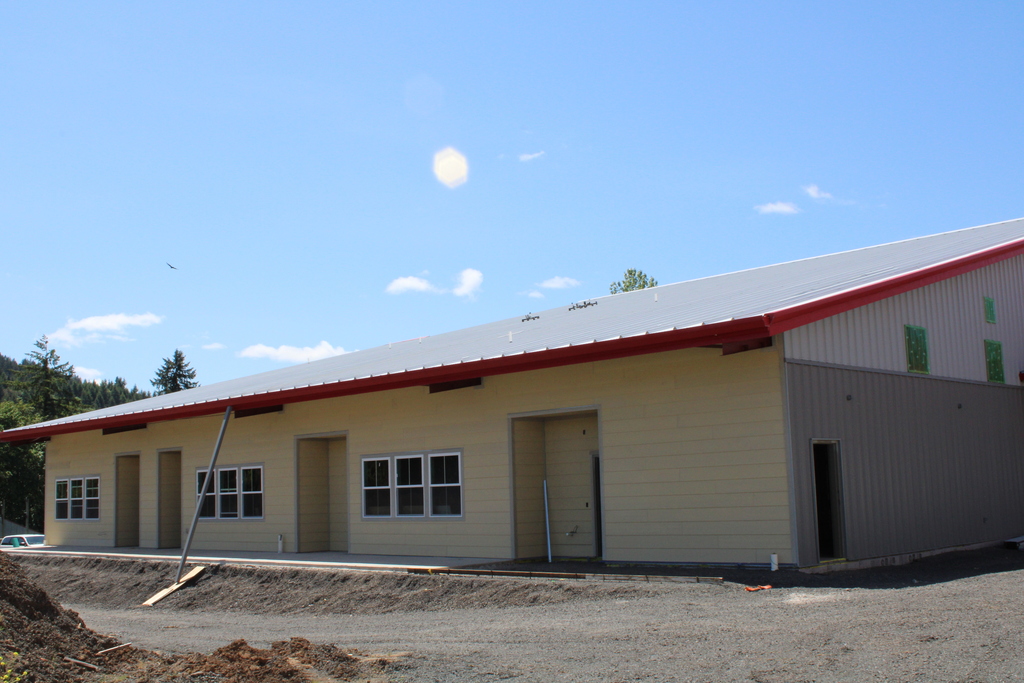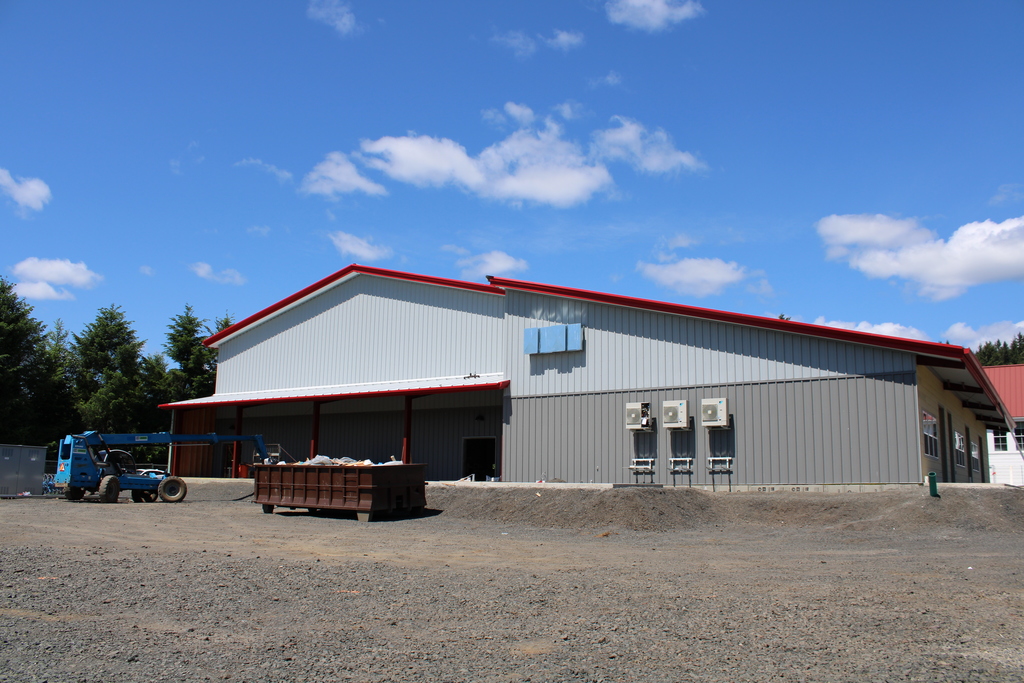 SUMMER SCHOOL Registration is open now through May 31st! K-8 Summer Enrichment Camp. Two - 2 week options. Grade 10-12 Credit Recovery, Credit Enrichment or Explore Oregon - 3 tracks to choose from. Register by visiting
www.elkton.k12.or.us
and click on the Summer School Registration tab.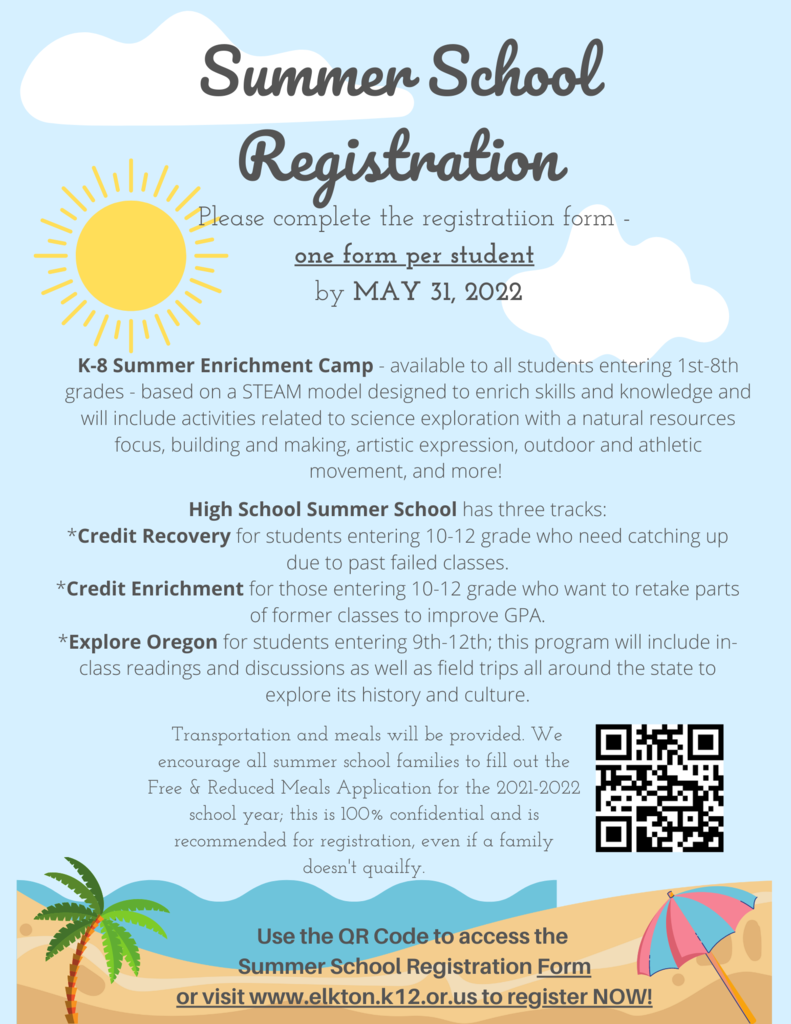 CONGRATULATIONS Student of the Month, Asher Terrell!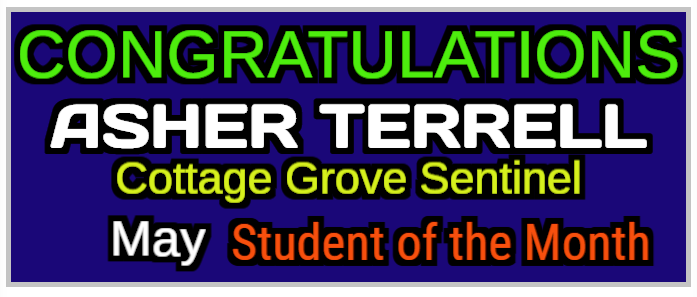 Softball game added! Wednesday, May 18th at ECEC vs. Camas Valley at 4:30 p.m. Go Elks!

Congratulations Sean Pakros for competing at the 40th Oregon Invitational Mathematics Tournament at Oregon State University! Glad you got to say Hello to Elkton Alumni and Mentor Aidan Smith, tour the campus and see the OSU Delivery Robots!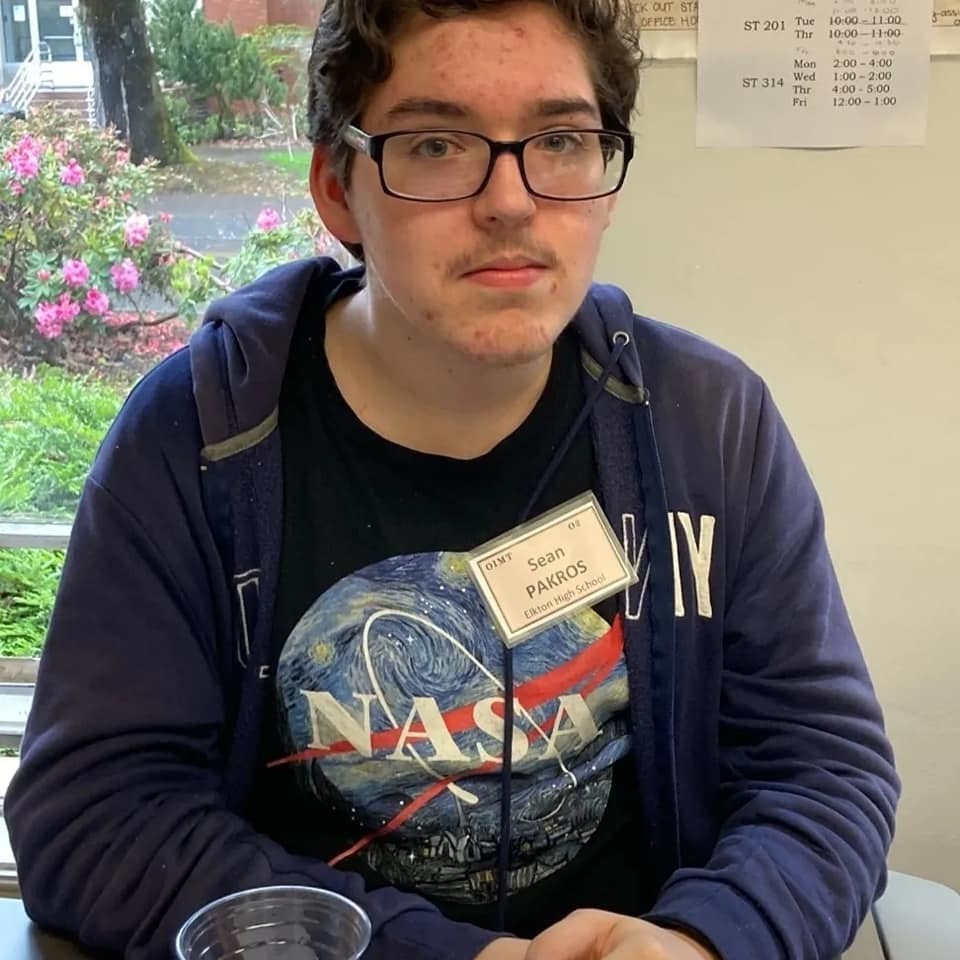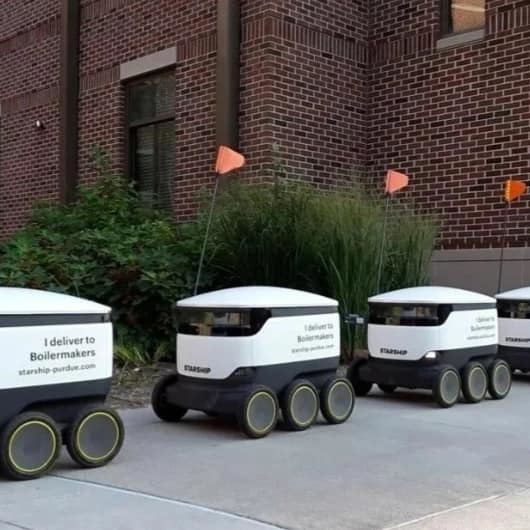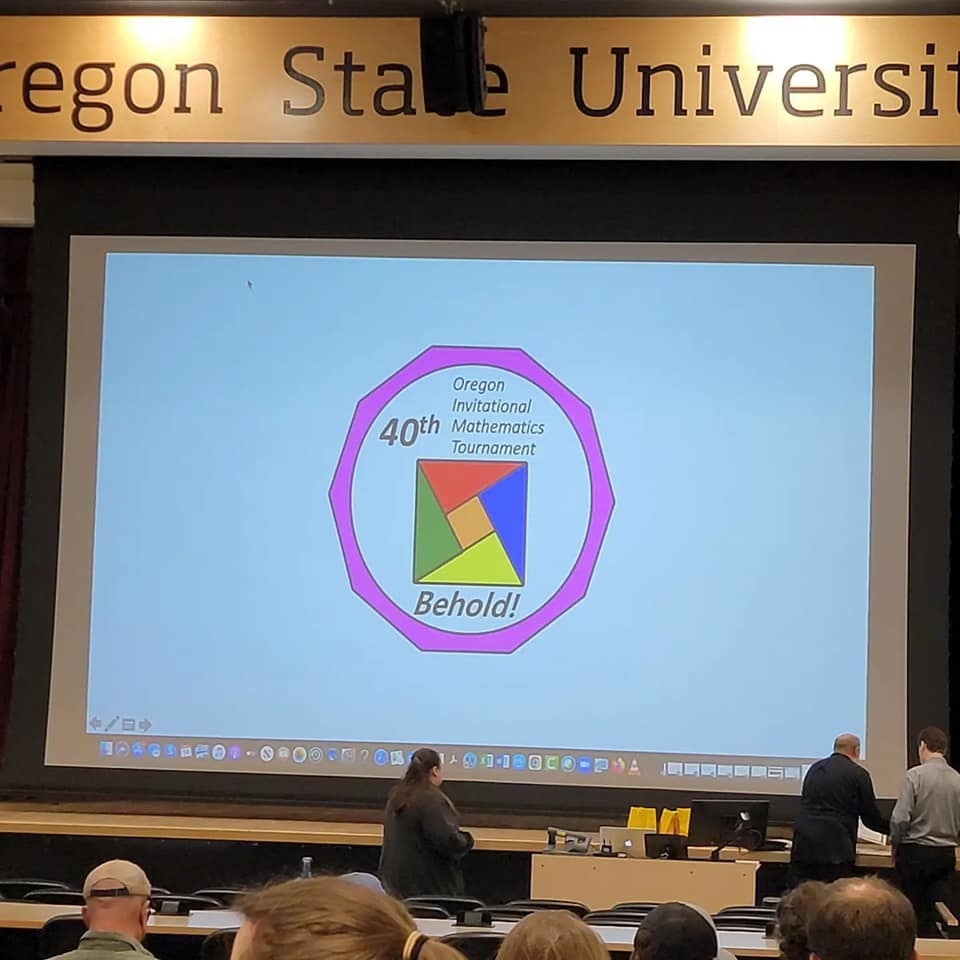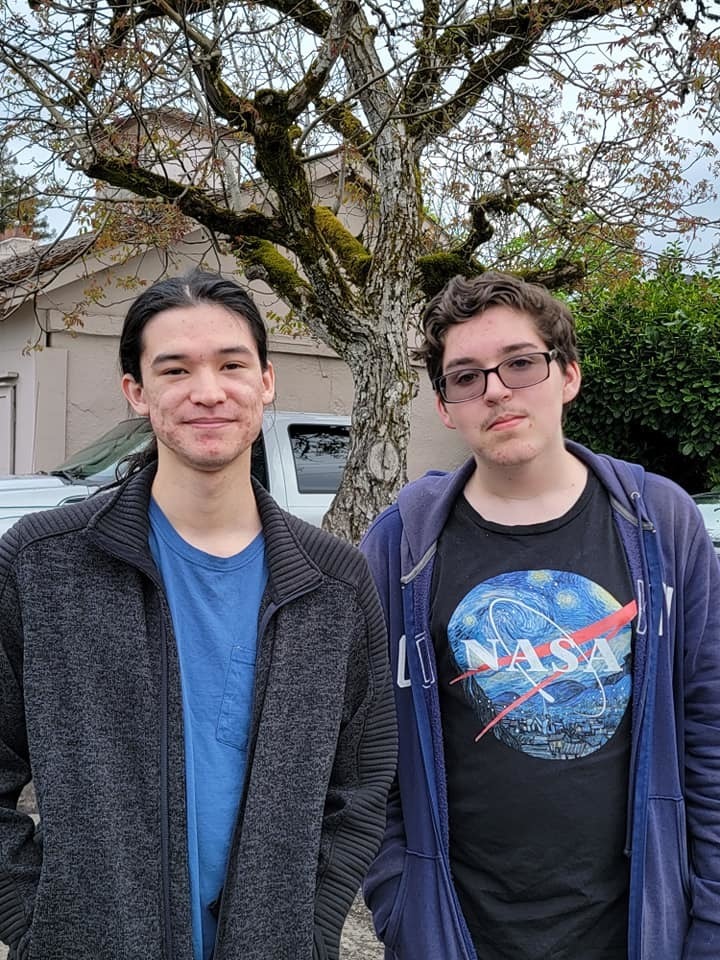 Spring Concert for grades K-5 will be held at the EHS gymnasium on June 1st at 7:00 p.m. Come and enjoy!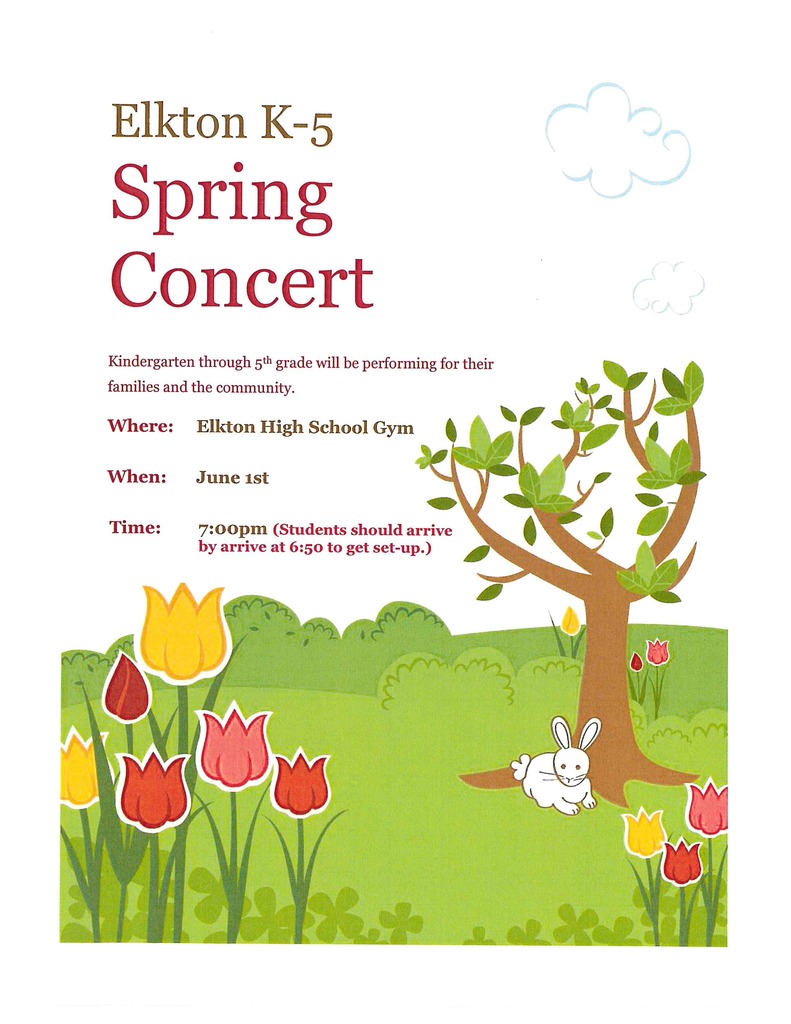 Elkton Charter School events for the week of May 16-May 20th.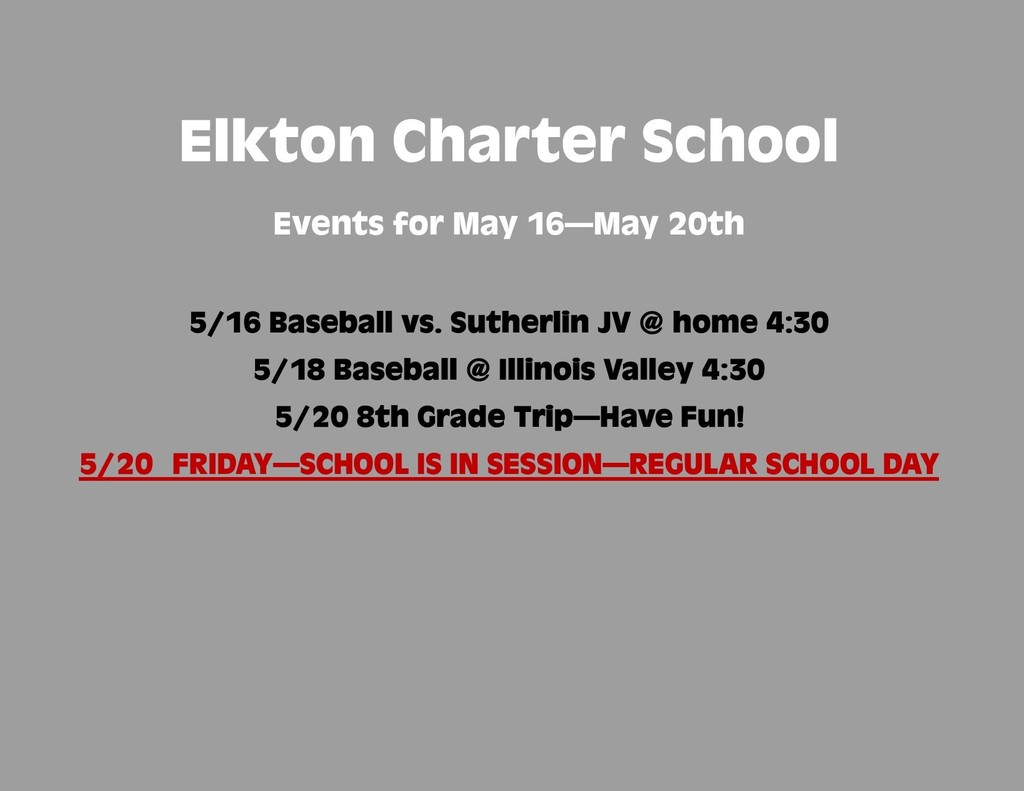 Wednesday's softball game vs. Days Creek is now a doubleheader at the ECEC beginning at 3:00 p.m. It is also senior night. Come root on our Elkton Softball Team!!