Today's home baseball game vs. Illinois Valley has been canceled due to weather.

Our soccer kids from Elkton Football Club will be wearing their game jerseys today in preparation for their first soccer game of the season. We have 6 teams this year! We all play games in Roseburg at the Fir Grove Soccer Complex during April and May.


Today's softball game @ Creswell has been canceled due to weather. The team will have practice from 4-6.

CONGRATULATIONS to Sean and Taylor for a job well done at the Regional Math Competition at UCC. WAY TO GO Sean Pakros - 2nd place finish and qualifies to compete at the Oregon Invitational Math Tournament at Oregon State University on May 17th!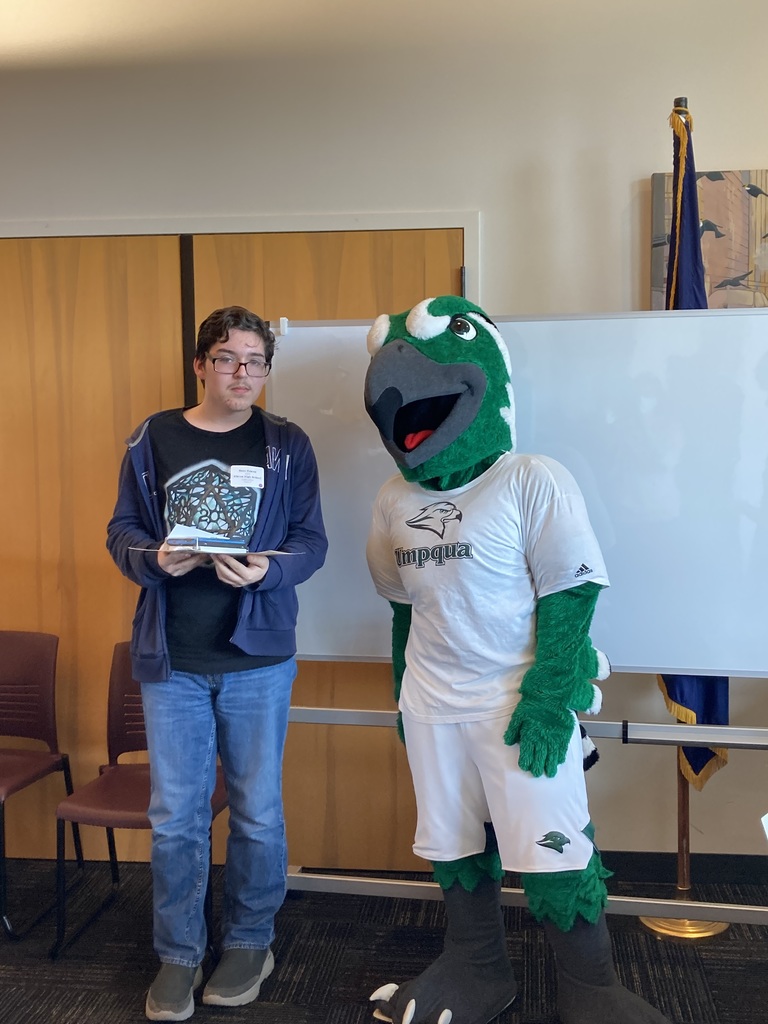 Good luck to Junior's Sean Pakros and Taylor Smith as they compete today at the qualifying regional contest for the Oregon Invitational Math Tournament. They are competing in level 6 Calculus. They are competing among fellow local high school students in Douglas County in the categories of Algebra 1, Geometry, Algebra 2, Pre-Calculus and Calculus. The top 12% scorers will qualify for the State Tournament at OSU in May. . UCC has prizes for the top 3 scores in each of the five categories. They also will participate in a campus-wide scavenger hunt with prizes, free t-shirts and UCC bling plus a free lunch!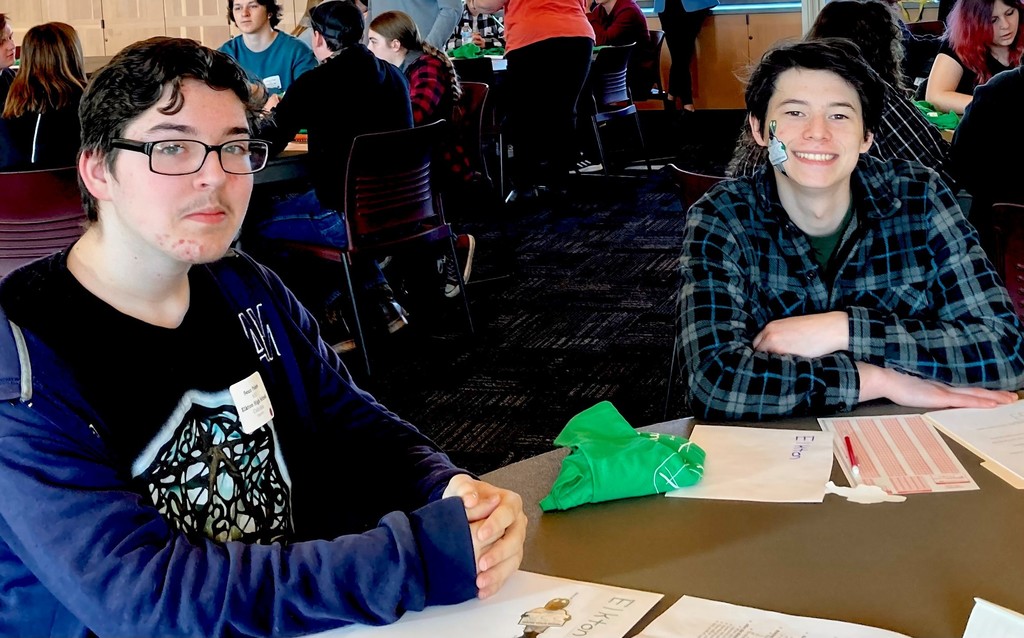 83rd Annual Douglas County Lamb Show and Barbecue Douglas County Fairgrounds Saturday, June 4th at 8:00 a.m. See flyer for all details and tell your friends!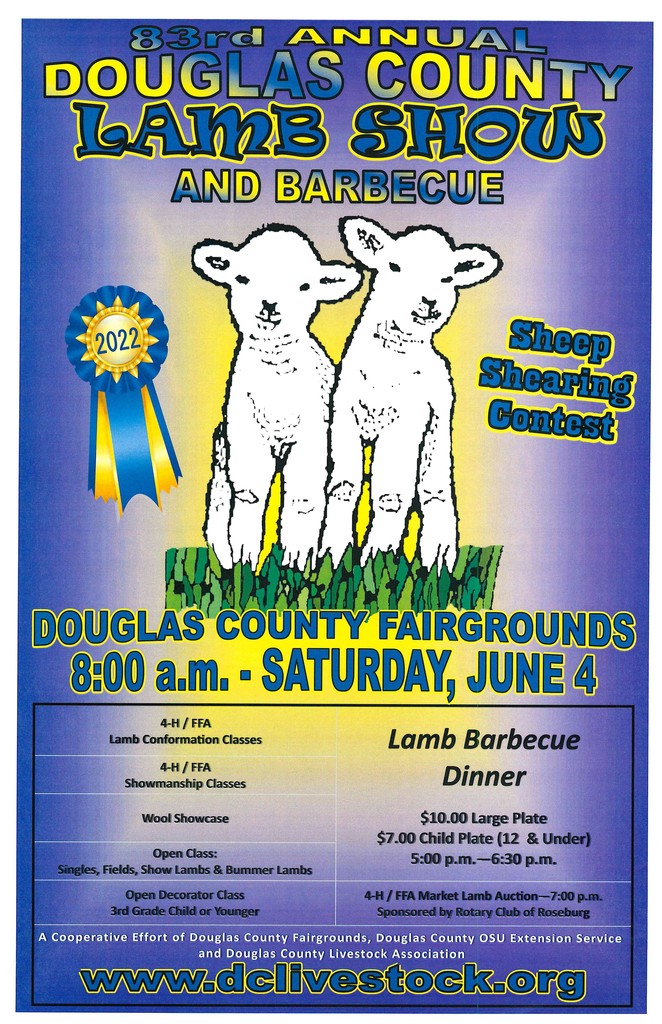 GOOD LUCK to Taylor Smith and Sean Pakros as they compete at the Umpqua Community College Math Tournament this Thursday, March 31st in the subject of Calculus. Go Elk!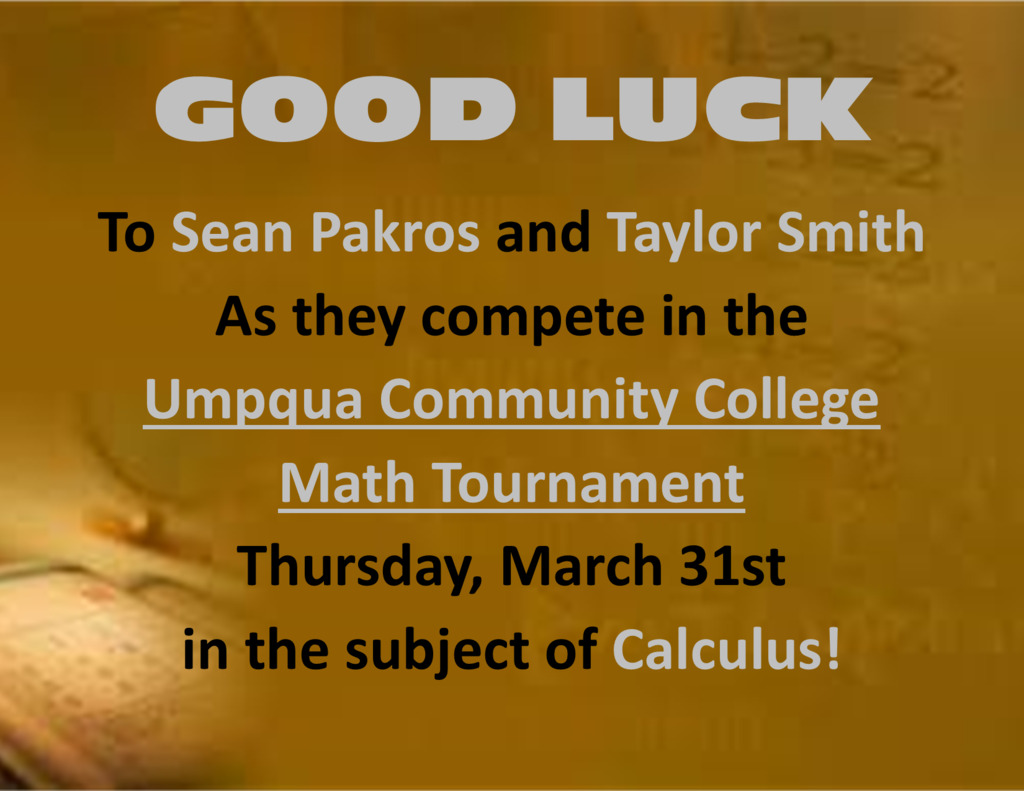 Congratulations Kendra Perry, Junior - March Student of the Month!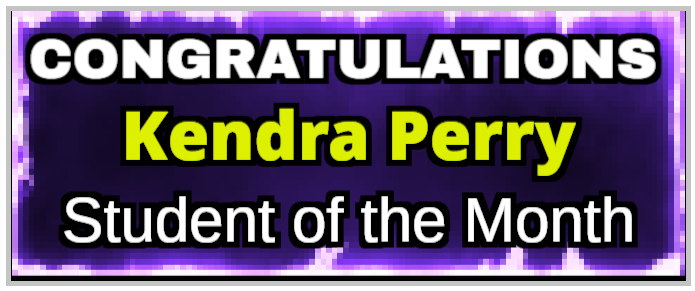 Elkton Charter School events for 3/28-4/2/22. Please note that school is in session this Friday, April 1st.
Middle School Track practice will not begin today. It will begin tomorrow, March 29 4:00 to 5:30 at the High School.

Have A Safe Spring Break!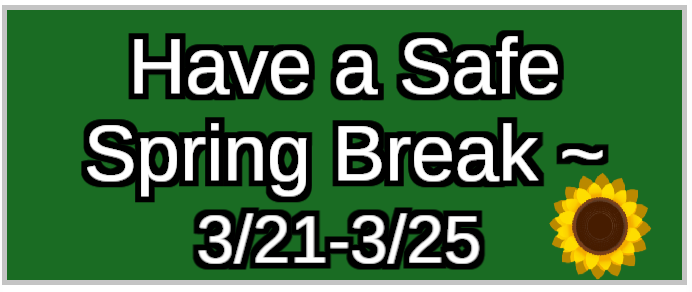 Today's softball game has been canceled due to weather.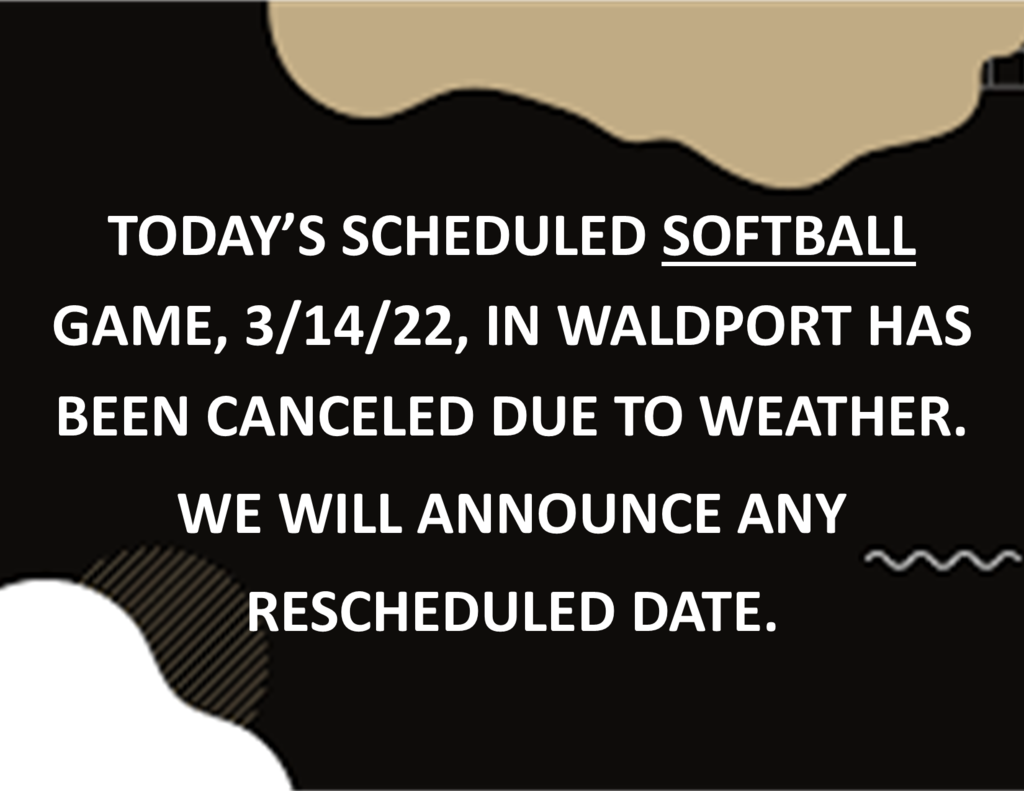 2022 Baseball & Softball Registration Your child may have received a sign up sheet for 2022 Summer Baseball program from the school this week. If you have not received one you can pick one up at the Drain Swimming Pool and enter it into the pool slot. T-Ball (5-6) Machine Pitch (7-8) Minors (9-10) Majors (11-12) 11U Softball (9-11) 14U Softball (12-14) Sign ups & payments can be turned into the swimming pool or NDES office. Deadline to register will be April 1st. Payments of $60.00 will be required to be added to the rosters. Your child will receive a uniform shirt, hat and socks. Babe Ruth registrations for (13-15) will be available in the next couple weeks. Updates will be posted online. If you would like to apply to become a coach please go to go-ndpr.org and fill out an application. If you have registered your child you will hear from a coach by April 15th with practice schedules. Games will start week of May 23rd. For questions please email us at
ndprdrain@gmail.com

Spring Ahead! Don't forget to set your clocks ahead 1 hour on Sunday, March 13th at 2:00 a.m.!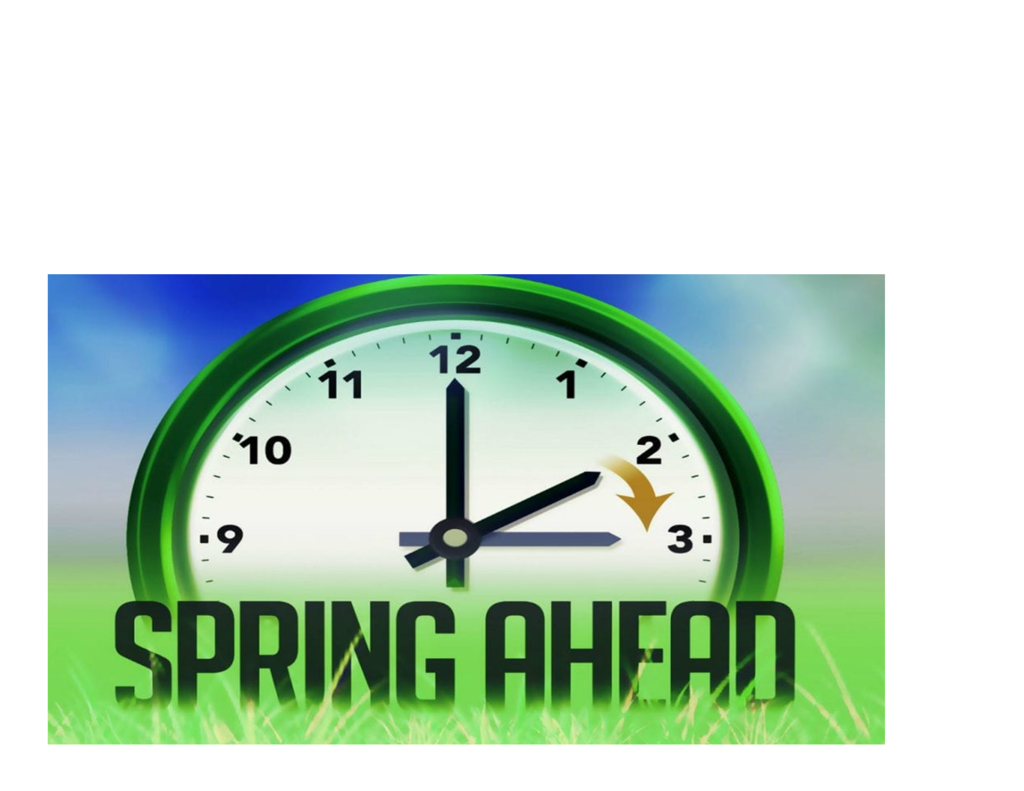 GOOD LUCK to our Cybernetic Elks Robotics Team as they compete at State this weekend in Portland!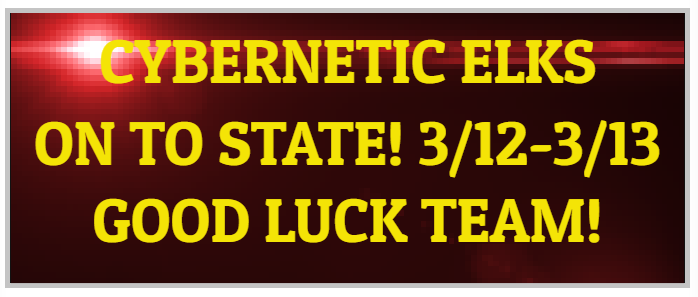 SAVE THE DATE!!! We are excited to announce our in-person Elkton FFA Plant and Metal Art sale April 22-24, 10AM-4PM. LOTS of hanging baskets, bedding plants, veggie starts AND METAL ART!!! We are very excited to see everyone again!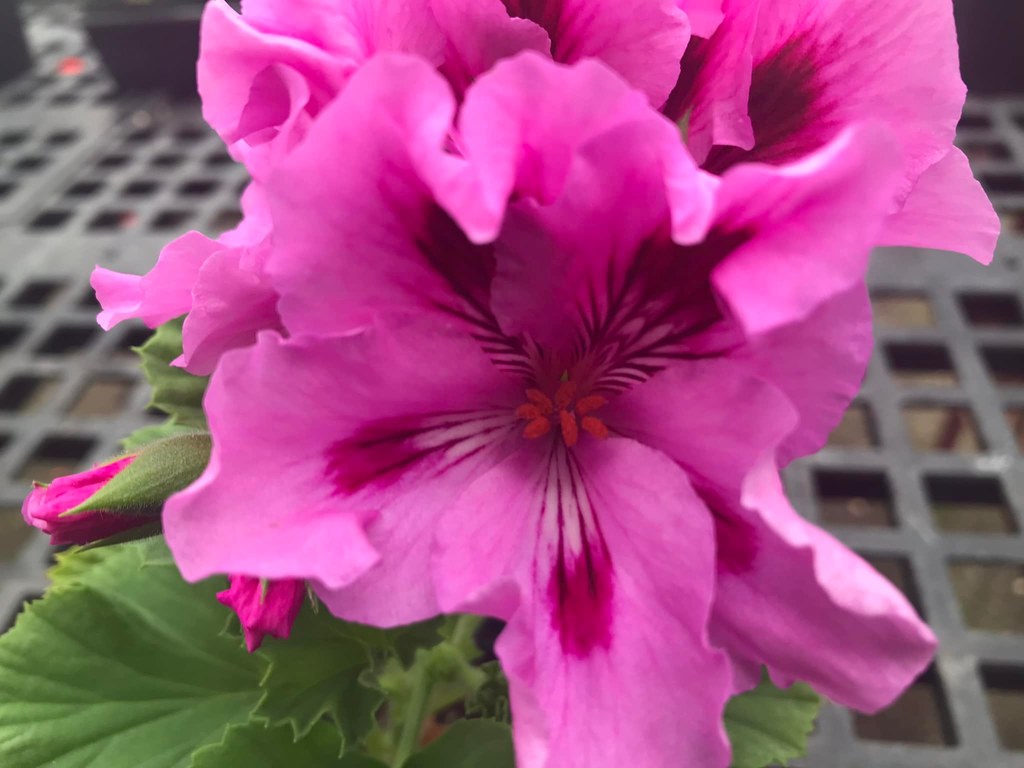 CLASSIFIED EMPLOYEE APPRECIATION WEEK! Thank you for all you do!